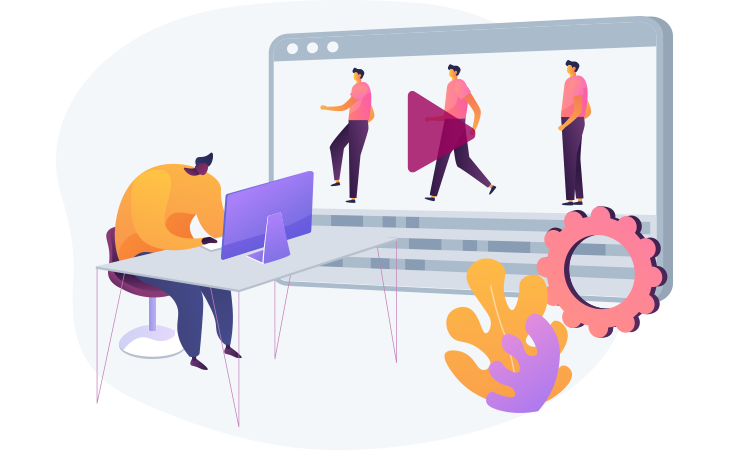 2D Animations
With modern and unique projections, we make digital designs to be converted into motion animations to be used for your website, presentations, projects or promotions. We transform the animation designs we have prepared into motion animation in accordance with recent technologies and deliver them in a format fitting your project.
3D Animations
We animate 3D content. Our talented animators replicate the complex movements of objects and avatars with high visual quality and detail. We provide a high level of realism and detail in our animations and custom made interactive applications.
Storyboard Creation
Before starting the animation design and development phase, we provide Storyboard composition service, which is the most important process that will guide the project and set out its general lines. We ensure that the Storyboard is prepared in order to evaluate the whole project before the start and to see the work that will emerge at the end of the project.
Voice Over Service
We make voice-overs by professional voice-over experts to be used for your website, applications or animations and ensure that you use them in accordance with your project.